After a long-winter, North Carolina commuters, students, and local travelers will be exploring more weather-friendly means of transportation, including motorcycling, bicycling and walking. More traffic sharing the roads is going to the likelihood of accidents, injuries and fatalities. As spring draws near, drivers, cyclists and pedestrians should pledge to stay safe. Residents and tourists could also benefit from a new trend in law enforcement that focuses on traffic safety, rather than the threat of violent crimes.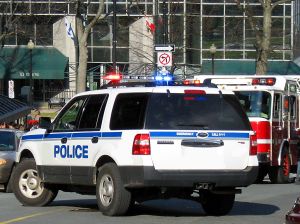 Given the rates of violent crimes versus injuries and accidents caused by traffic related incidences, it makes sense to dedicated resources and local law enforcement efforts to prevent traffic collisions. Automobile and traffic accidents continue to be the number one cause of preventable death in North and South Carolina. Our Asheville car accident attorneys are dedicated to raising awareness to prevent injuries and fatalities. We are also committed to representing individuals and families whose lives have been impacted by traffic accidents, including car accidents, bicycle and pedestrian accidents.

The Carolinas could follow New York City's lead, shifting attention from crime safety to traffic safety. With a new mayor in town, the New York Police Department and other authorities are turning their focus from stopping crime, to stopping traffic fatalities. While murders have continued to decline for the 4th consecutive year, traffic accidents and incidents are on the rise. One of the reasons for the spike in traffic fatalities is simply the rise in population–more people in the city streets means more accidents. The NYPD is looking to combat this shift by focusing on reducing traffic fatalities rather than focusing on violent crimes, including shootings and robberies.
Statistics bear out the rationale for the shifting focus. The Federal Bureau of Investigation reports 489 murders in North Carolina in 2011. There were 319 murders in South Carolina that year. Compare that to the 833 deaths in North Carolina passenger-vehicle collisions that year or the 547 deaths in South Carolina auto accidents, and it's easy to see the increased emphasis on traffic safety is warranted.
Intersection collisions, red light accidents, pedestrian-cyclist collisions, as well as car accidents, motorcycle and truck accidents can be a threat. Using traffic laws to curb violators and to prevent accidents may be a solution in North Carolina as well. Authorities and law enforcement officials see cracking down on traffic accidents as a priority. In New York, this means handing out more tickets for jaywalking and other violations, all to reduce the number of accidents and fatalities. While some residents see the law enforcement action as heavy-handed, it could be the solution necessary to keep pedestrians, cyclists, and motorists aware of the dangers on the road.

Contact the Carolina injury lawyers at the Lee Law Offices today by calling 800-887-1965.
More Blog Posts:

Dangerous Vehicles, Defective Parts, Can Cause Charlotte Crashes, February 21, 2014, North Carolina Car Accident Lawyers Blog

Carolina Car Accidents & High Risk to Children, February 20, 2014, North Carolina Car Accident Lawyers Blog